Whittal Seeds Ltd is an independent farmer owned and managed business specialising in the growing, processing and retailing of grass seed.
Established in 1935 the business has since moved into selling direct to farmers. The team led by 3rd generation farmer Philip Whittal have a wide portfolio of seed to suit all requirements whether it be a standard or bespoke mixture.
The team have extensive knowledge of the process of seed production and the varieties that suit specific soil or growing conditions so that mixtures are formulated to deliver optimum results.
Whittal Seeds supply a comprehensive range of grass mixtures from short term to overseeding leys, green manure forage and root crops. In addition, specialist seed mixtures are available for orchards, soft fruit tunnels and beds, equestrian, poultry mixtures, sport and amenity requirements.
All seed supplied is tested to the highest national and international standards, supported with testimonials.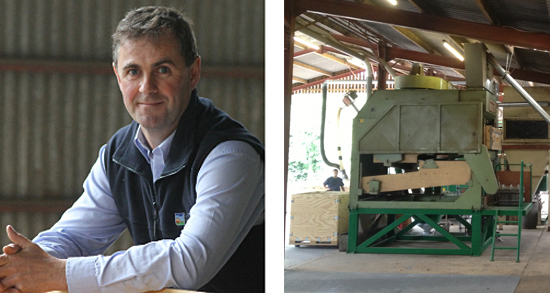 We work in partnership with a number of seed growers.