The equine mixtures are suitable for horse, pony and general paddocks. The varieties within each mixture are designed to improve the health and wellbeing of the horse, providing excellent, hardwearing pastures to suit different requirements.
Where grazing and hay or haylage are required the agricultural perennial within this mixture produces the bulk needed for a good crop as a 2 year ley.
14kg per acre/34.6kg per ha
Alamo/Gemini/Meribel IRG Blend
8kg
Kirial Hybrid Ryegrass
4kg
Abereve Hybrid Ryegrass
2kg
A very durable and quick establishing mixture enabling an extended grazing season with excellent resistance to poaching. Suitable for grazing throughout the year.
14kg per acre/34.6kg per ha
Nifty Intermediate Diploid PRG
5kg
Cancan Late Diploid PRG
5kg
Maxima Strong Creeping Red Fescue
2.5kg
This specialist mixture reduces the risk of laminitis by not creating bulk grass from high sugar ryegrasses and instead providing a palatable blend of fescues and timothy.
14kg per acre/34.6kg per ha
Evora Smooth Stalked Meadow Grass
2kg
Maxima Strong Creeping Red Fescue
3kg
Trophy Chewings Fescue
1kg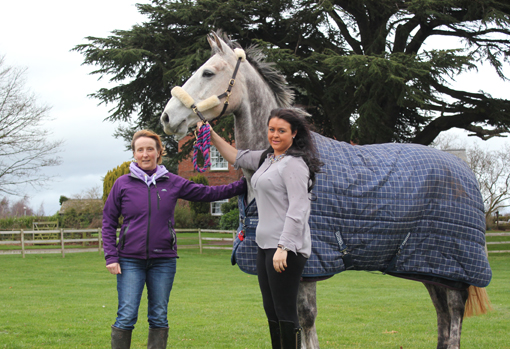 "Seeds that deliver on value and quality, friendly helpful advice"
LN & LE Cosker
Pigeon House Farm, Ross on Wye
A specialist equine hay and straw merchant based in Ross-on-Wye, supplying Hereford and surrounding counties, they also have a 25 horse livery and an arable farming business.